Don't miss out on industry news, rebate information or new product introductions.
Sign up now and you'll receive this timely Covid-19 report by the IES:
"Germicidal Ultraviolet (GUV) – Frequently Asked Questions"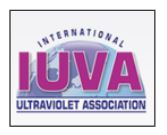 IES and IUVA Will Collaborate to Publish ANSI Standards for Measuring Ultraviolet C-Band (UV-C) Sources Used for Disinfection    New York, NY, June 22, 2020 – The Illuminating Engineering Society (IES, est. 1906) and the International Ultraviolet Association (IUVA, est. 1999) have partnered to assemble experts in the measurement of ultraviolet C-band emissions (UV-C)…
READ MORE >
Free Lighting Consultation
Have questions related to your project?  Talk with a lighting specialist.