Keep Calm, Carry On, and Stay Connected
Touchless lighting controls integrated with commercial connected lighting systems can help to bolster safety and health for building occupants, says ROBERT LEE of Signify.
LED's Magazine, Author--Robert Lee,  March 15, 2021
I am certain that most of you in the audience have seen the phrase "Keep Calm and Carry On" featured on any number of merchandise items such as T-shirts, mugs, and so on. This phrase originated from a motivational poster produced by the British government in 1939 in preparation for World War II. What is remarkable is that even though 2.45 million posters were printed, few were displayed in public during the war. It was not until 2000 that the word got out, when a bookshop owner in England accidentally discovered the original poster in a box of secondhand books that were purchased at auction and went on to sell copies of it, according to Wikipedia.
I see a strong parallel between the need to continue daily life both during and beyond WWII and what we are going through now. Instead of fighting an enemy with military weapons, we are waging a battle against an invisible enemy known as COVID-19. As of this writing, this pathogen has infected over 118 million people worldwide and caused over 2.6 million confirmed deaths, according to the World Health Organization. The Centers For Disease Control and Prevention has reported more than 26 million confirmed cases and more than 527 thousand deaths in the United States. Given the situation, "Keep Calm and Carry On" is a fitting motivation as we prepare for, and look forward to, a post-pandemic world.
Growth in commercial connected lighting
I would argue that this phrase is also a strong motivator as the lighting industry marches forward. Despite the difficult 2020 and an uncertain 2021, there are some bright spots that we can draw strength from, including connected lighting.
For three consecutive years, I've witnessed strong sales of connected solutions for commercial lighting control. This growth has even exceeded industry analysts' projections for the North American market. In an April 2020 blog for Signify's website, I explored the idea that the disruption caused by the pandemic might bring new opportunities for the lighting industry. Specifically, I proposed that connected lighting systems would gain greater adoption because they could become the "sensors of human experience" through telemetry and data. This is especially true now even with the easing of restrictions regarding the indoor environment, and the concept has been echoed by other lighting industry stakeholders.
In a follow-up blog for Signify's website, I explained how five converging requirements — touchless and automation, flexibility, need for data, ecosystem mindset, and wellbeing — will shape the future of connected lighting systems for years to come. I can take this one step further by stating that these five requirements are not only shaping the future of the lighting industry but also other industries that offer products and services that we use every day.
There are additional data which suggest that commercial connected lighting systems will gain more adoption. According to market intelligence and advisory firm Guidehouse Insights, global revenue for commercial connected lighting systems is expected to grow from roughly $4.4 billion in 2020 to $19.1 billion in 2029, at a compound annual growth rate (CAGR) of 17.9%. Within this category, services are expected to grow at a CAGR of 19.4%, slightly faster than hardware (16.0%) or software (18.6%).
Lighting controls could increase occupant confidence
Recently, office furnishing manufacturer Steelcase surveyed more than 32,000 workers from around the world to share their overall work experience during the pandemic. 95% said that they would like to be back to the office in some capacity, while 19% said that they are completely satisfied with their current work-from-home arrangement. And according to a separate survey reported via TechRepublic, 29% of respondents went as far as stating that they would quit their jobs if they were told they could not work remotely.
So how do we cope with changing attitudes toward the traditional workplace? What technologies can accommodate social distancing requirements, making building occupants feel safer?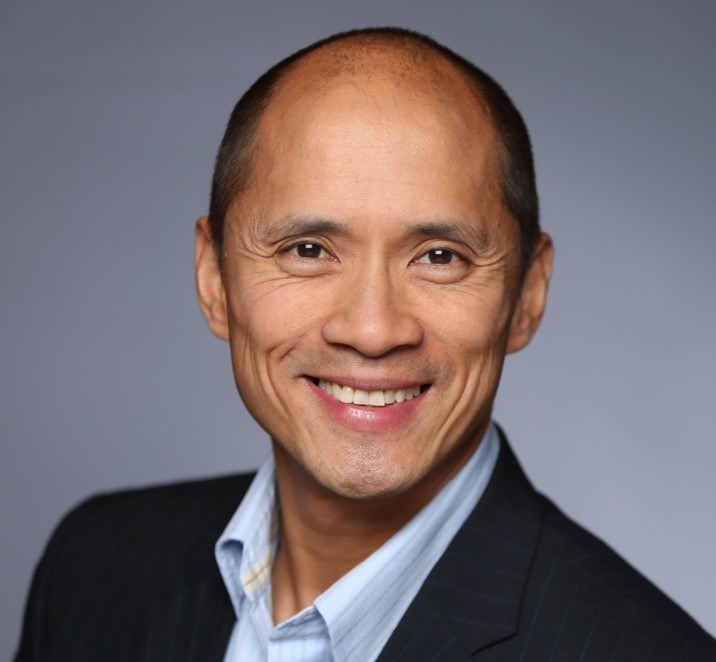 ROBERT LEE
One solution is adding touchless control technology (including occupancy and daylight sensing) along with a connected lighting system that delivers both automation and flexibility for functional spaces. Compared to wired control systems, wireless control systems can be installed at a lower cost and in less time. They also provide facility managers with more flexibility in tailoring lighting systems to new layouts or health guidelines. Coupled with advanced features such as energy monitoring, remote diagnostics, and presence detection, it's no wonder that the touchless lighting control system is gaining greater traction.
In the lighting industry, there is growing pressure on cost management as well as greater recognition of and demand for the wellbeing of the building occupants. Automated touchless control technology is available now and will carry some of the facilities management burdens. Offering advanced features without a hefty price tag is imperative for adoption of networked lighting controls. They also need to be simple enough for lighting manufacturers to integrate, for installers to commission, and for end users to utilize. These will be some of the keys to success in a post-pandemic world.
So let's keep calm and carry on by staying connected, shall we?
Get to know our expert
ROBERT LEE leads the product marketing and strategic planning of Signify's (formerly Philips Lighting) connected LED electronics portfolio for the North America Commercial & Industrial market segment. He brings over twenty years of experience in telecommunication technologies, IoT, and data analytics. He received his M.B.A. degree from Northwestern University, a master's degree from Cornell University, and a bachelor's degree from Georgia Institute of Technology.